Chevy Silverado / GMC Sierra LS Twin Turbo Kit
4.8/5.3/6.0 V8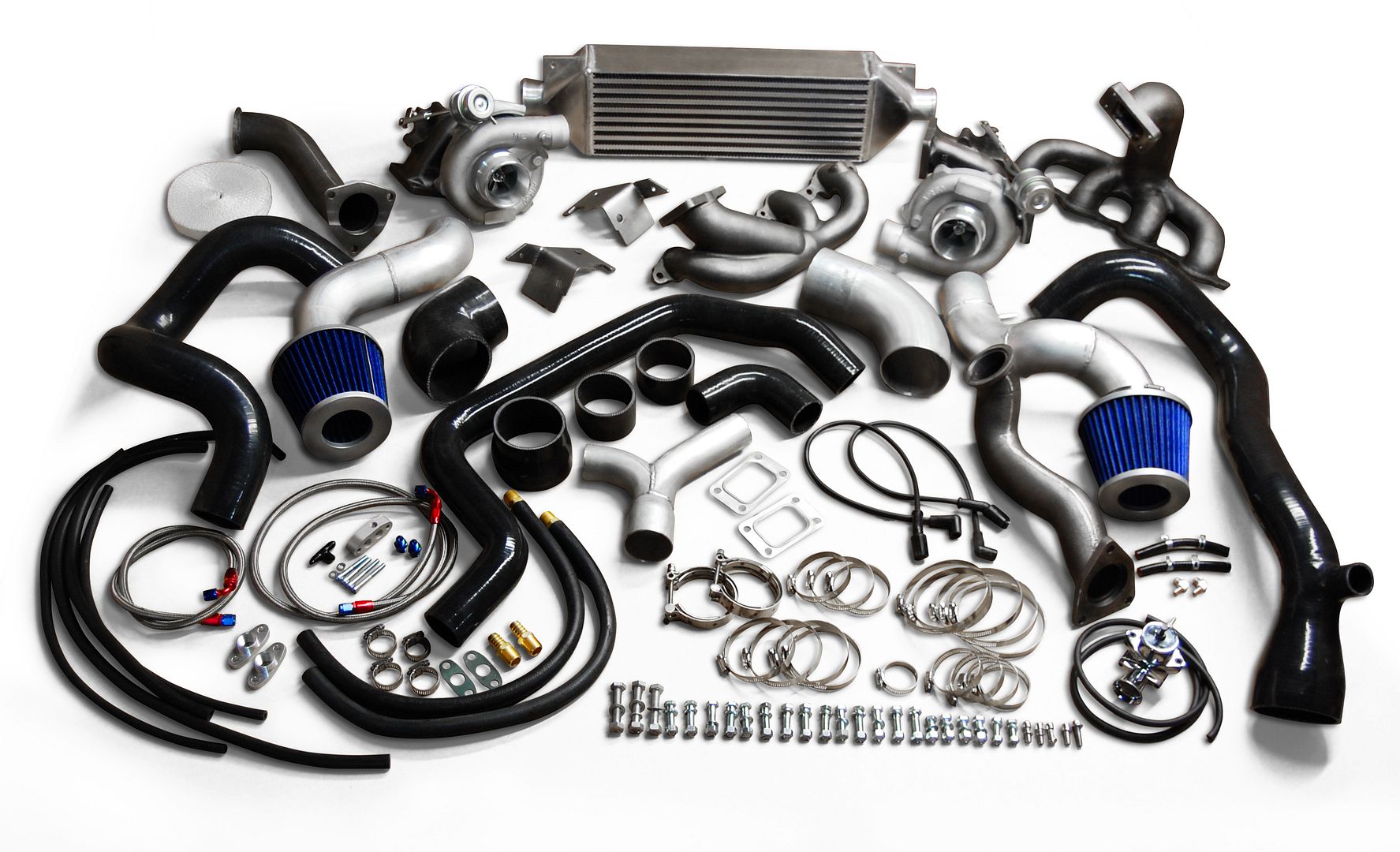 Actual Installed Pictures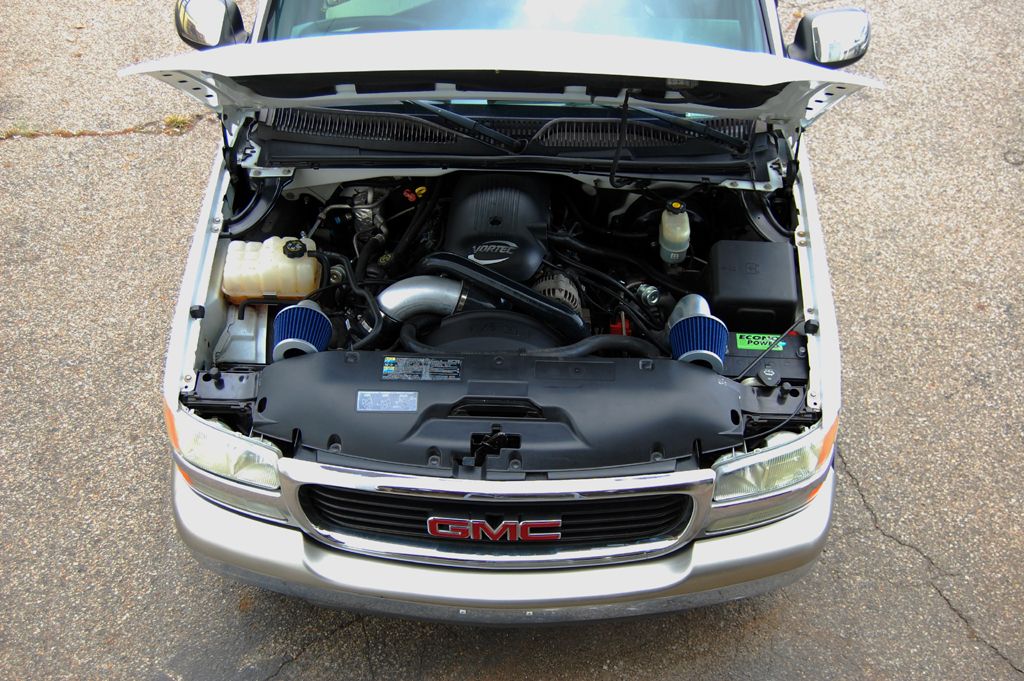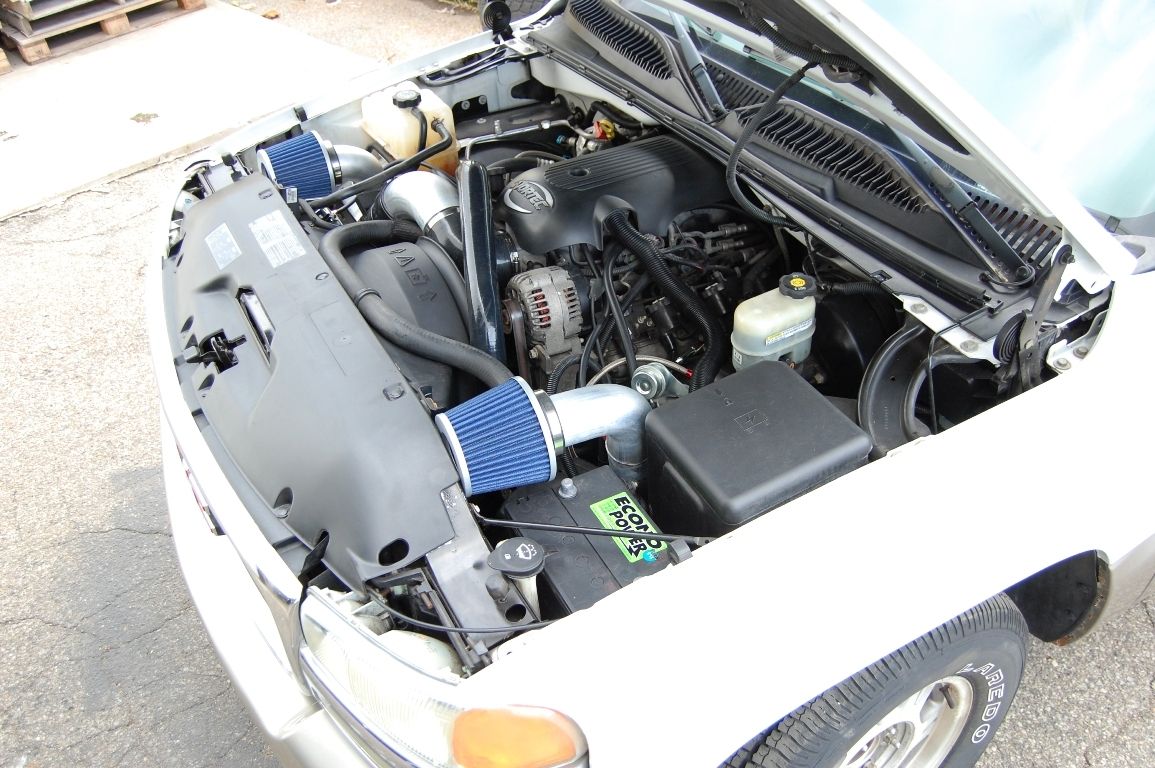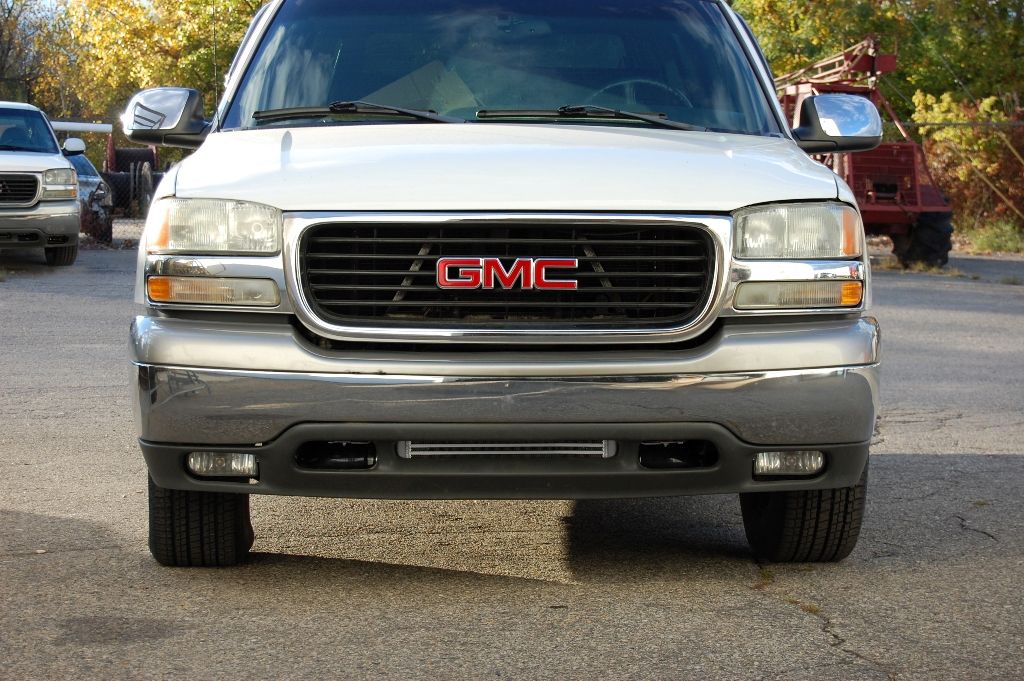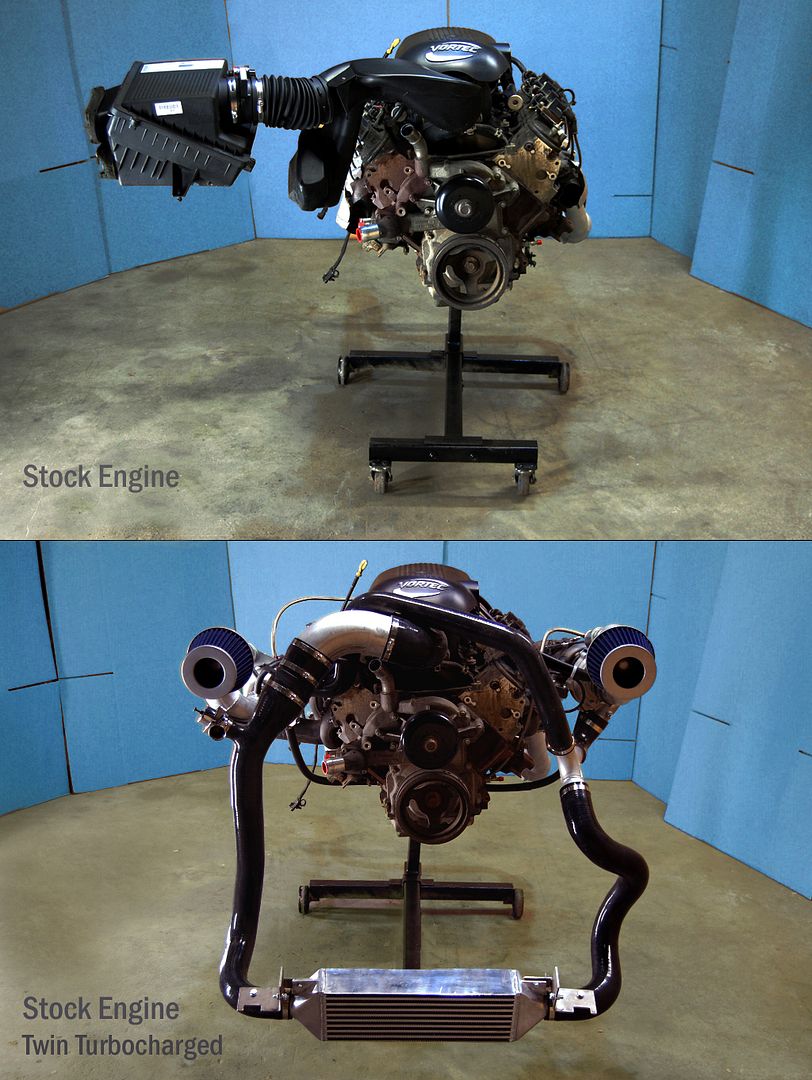 Complete direct bolt on, turn-key twin turbocharger kit by RaceMMI.  Every detail has been thought out down to the vacuum lines, clamps, brackets, check valves, hardware, oiling system, and pcv system.  Thorough install instructions and pictures included.  Can easily be installed by the average enthusiast on a weekend. There is no custom intake or exhaust work needed. The system hooks back up to factory exhaust system. This is the way the truck should have came from the factory!  While others are bothering with intake/exhaust/chip for minimal gains, here is your opportunity to skip that nonsense and be twin turbocharged for massive gains.  This is the new way to conduct business at the track and on the streets.  Do not be left behind in 2020.
FEATURES
  
OEM quality cast exhaust manifolds and downpipes
Mandrel bent TIG welded aluminum intake piping
Hybrid T3/T4 turbochargers
Bar and plate front mount intercooler with brackets
Complete braided SS -AN oil lines w/feed adapter
All vacuum lines, pcv system, check valves, clamps, etc etc etc included
THE UNEXPECTED
  
Keep your air conditioning
Keep your power steering
Keep all your stock sensors
Retain fog lights
Retain stock fan and shroud
No cutting or hacking anywhere
No need to relocate anything, including the battery
THE EXPECTED
 
Boost starts at 8psi.  Expect horsepower to be in the 500's with ease on 100% stock drivetrain. Tuning is always recommended, locally or by mail order tune vendors.  MPGs will remain as stock if the vehicle is driven in a normal casual manner.  New spark plugs and poly/solid motor mounts is recommended.  While we do include heatwrap, ceramic coating the hot parts prior to install is never a bad idea.  
Any questions, just ask!

PATENT PENDING
"LEGAL IN CALIFORNIA ONLY FOR RACING VEHICLES THAT MAY NEVER BE USED, OR REGISTERED OR LICENSED FOR USE, UPON A HIGHWAY." NOT FOR SALE IN CALIFORNIA AND NEW YORK.