New Phab 3in Xpipe Dumped True Duals System + Bullet Mufflers
fits 1998 1999 2000 2001 2002 LS1 Camaro/Trans Am
"HUGE POWER GAINS W/ AMAZING SOUND"
This kit includes the following parts:
 - Phab LS1 3in true duals w/ x pipe
dumped duals for an amazing exhaust sound
Fully polished system
Dual straight through stainless steel mufflers
2 hangers for under rear seat pan
No rear o2 bungs, o2 simulators should be used (not included)
Top pipes are adjustable to slip over many styles of long tube ls1 header 3" collectors
- Everything is brand new from the exhaust vendor Phab.  Clamps are included, but we suggest to weld if possible. The exhaust is easy to weld because everything is slip fit except the rear turndown dumps.  The true dual system was built on a Camaro and will fit LS1 Camaro and Trans Am/Firehawk bodies. This system is in stock and ships within a business day. Please message us with any questions and we will get back asap. If you need a quote for custom installation please email us.
Clearance after installation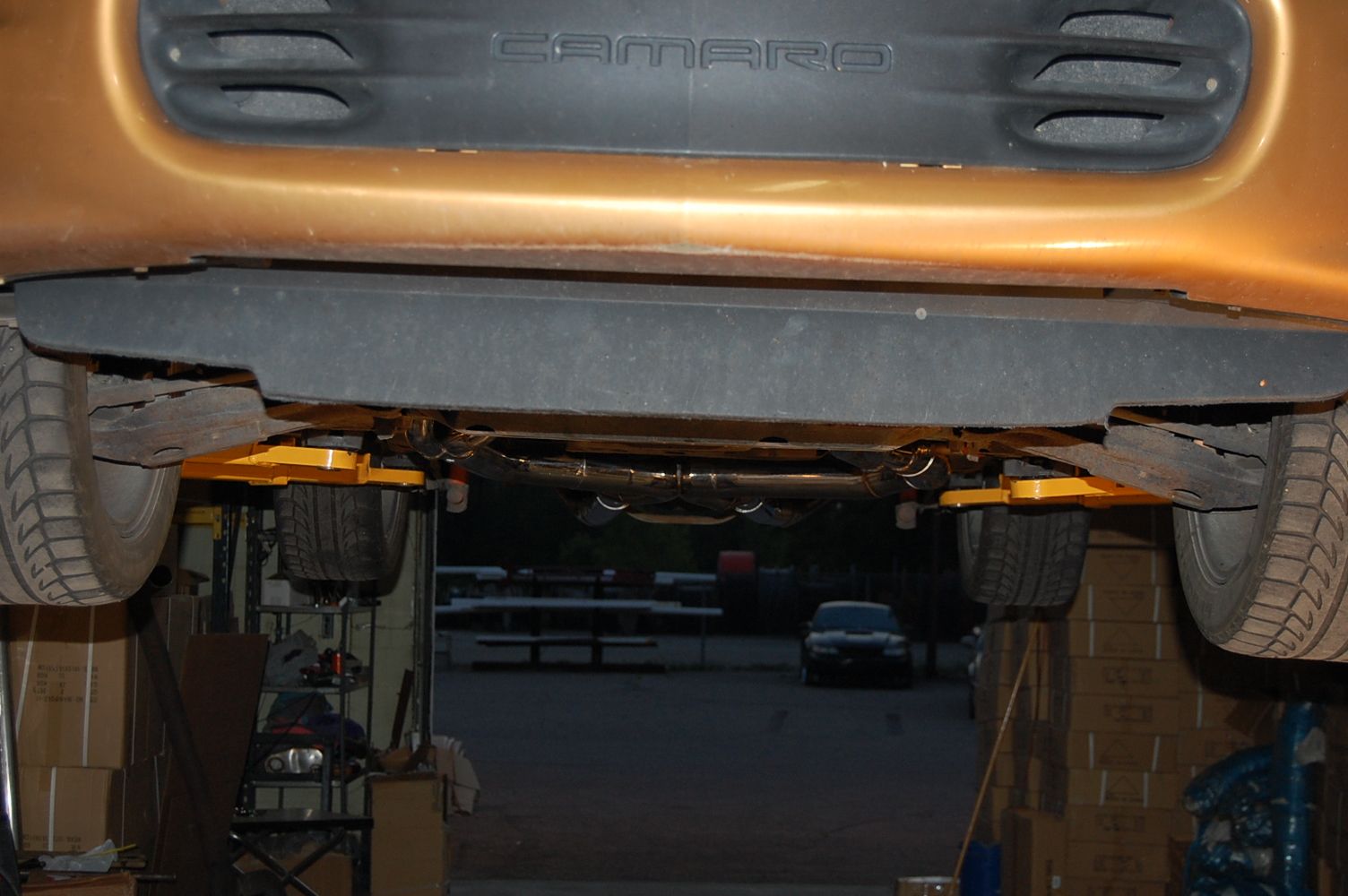 "LEGAL IN CALIFORNIA ONLY FOR RACING VEHICLES THAT MAY NEVER BE USED, OR REGISTERED OR LICENSED FOR USE, UPON A HIGHWAY." NOT FOR SALE IN CALIFORNIA AND NEW YORK.