2.5" Aluminum V band Kit
Ideal for intake and intercooler piping.
A
completely unique
O-ring design, providing a seal across the entire face of the flanges.
Pressure tested to 100psi.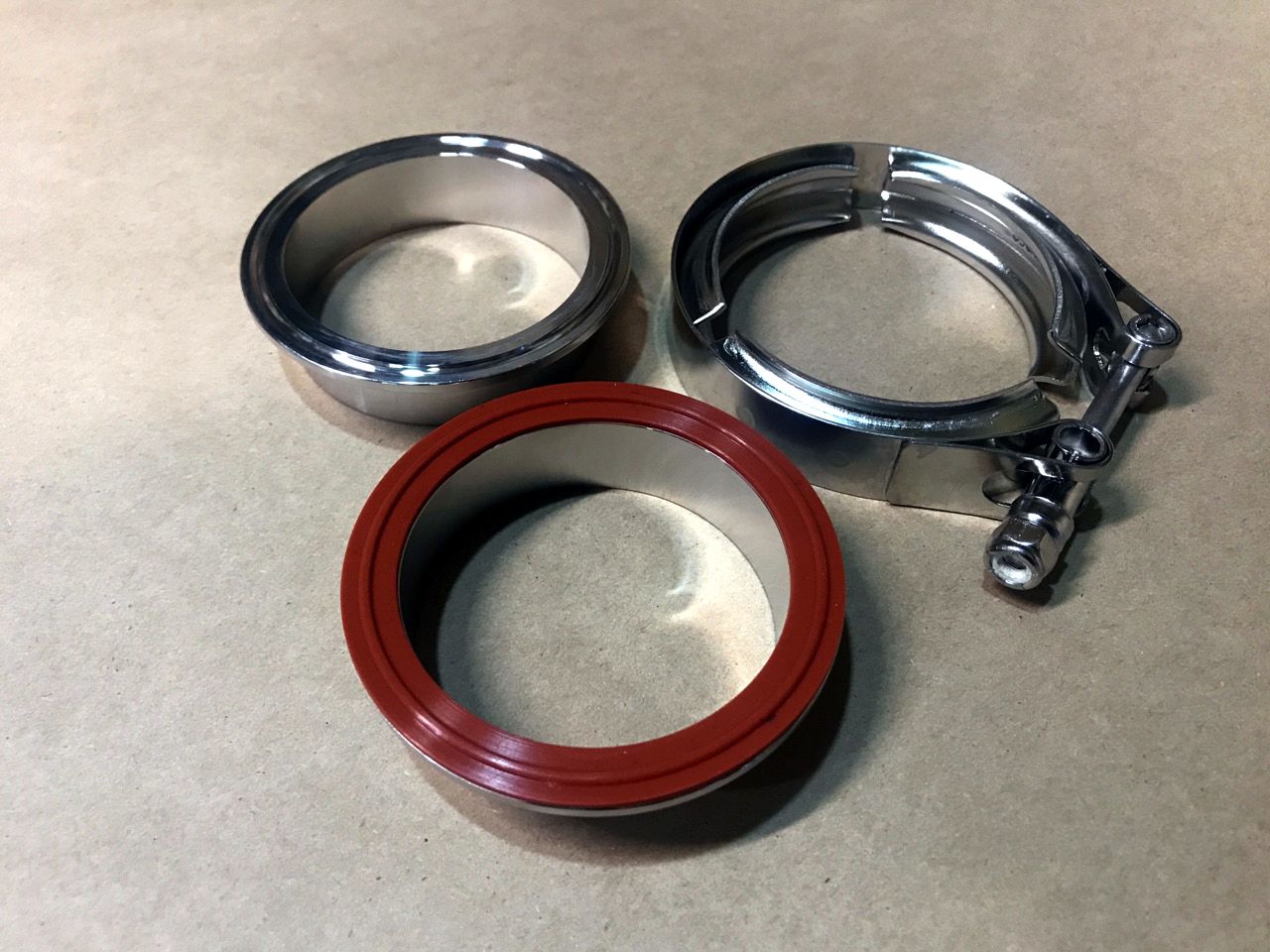 Male / Female designed into the seal to ensure the flanges stay perfectly aligned for the best flow possible.
A very unique design and amazing quality.
Any questions, please ask!