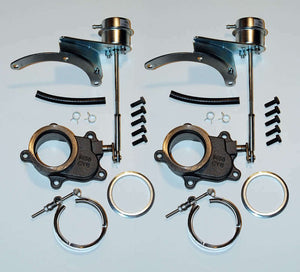 This is a setup to convert our t3t4 turbocharger to an internal wastegate setup.  The cast swing valve bolts directly to the 5 bolt turbine housing, and the adjustable actuator bolts to the back of the compressor housing.  Included with buy it now is the pictured vband flanges, clamps, and bolts allowing the exhaust to be easily attached.


The actuator is adjustable for different PSI levels, starting at 8psi and going up with adjustment or the use of a boost controller.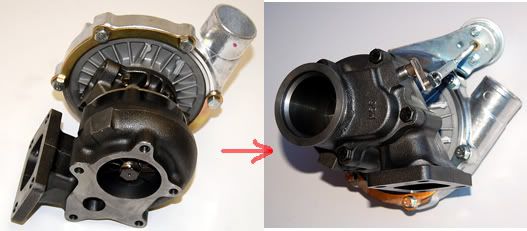 Above is pictured our external t3t4 turbo on the left and on the right is this kit installed on it, making it an internal wastegate turbo now. 
Any questions, please ask.