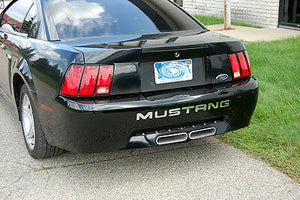 Auction is for a custom center mount exhaust tip for the 99-04 Mustang.  Trimming the bumper is required for the install.  We recommend using a v6 rear bumper as it has no provisions for dual exhaust.
Tip specs:
2.5" inlets
9.5" width
29" total length
2.5" height
Full Aluminum, inlets are stainless steel for easy connection to your existing exhaust.


Obviously some exhaust work will be needed to have the dual exhaust turn into the tip.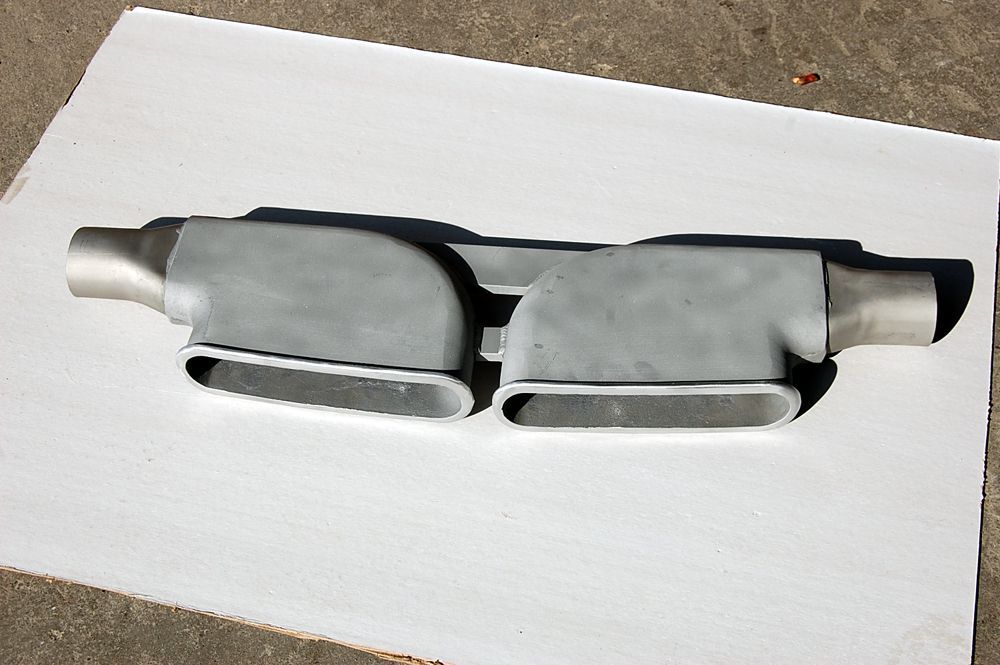 Any questions just ask!

"LEGAL IN CALIFORNIA ONLY FOR RACING VEHICLES THAT MAY NEVER BE USED, OR REGISTERED OR LICENSED FOR USE, UPON A HIGHWAY." NOT FOR SALE IN CALIFORNIA AND NEW YORK.