Mitsubishi Evo 8 and 9 Stainless Axle-back Pipe + Tip + Silencer

Direct bolt on fit to stock exhaust and aftermarket.

Expect better throttle response, improved MPG, more hp, more tq, and of course, AMAZING sound.

Includes stainless steel tip and hanger, high flowing silencer, and gasket.  Can be installed easily by yourself at home with basic tools.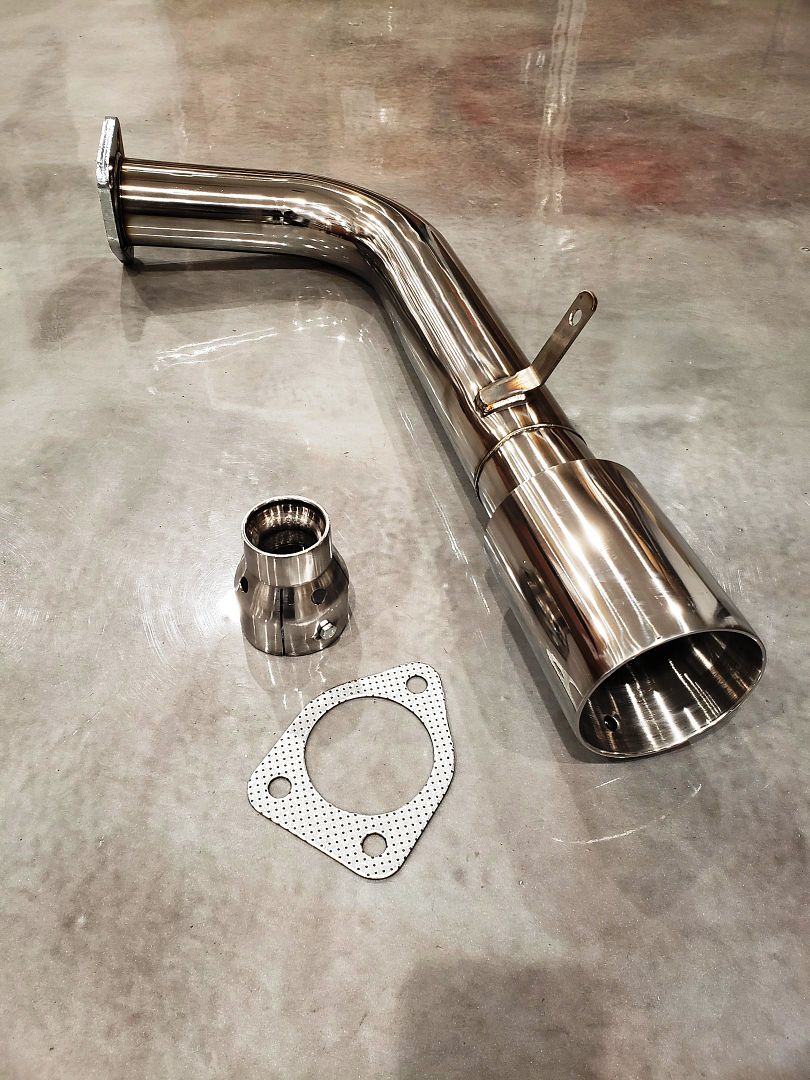 Any questions, please ask!
"LEGAL IN CALIFORNIA ONLY FOR RACING VEHICLES THAT MAY NEVER BE USED, OR REGISTERED OR LICENSED FOR USE, UPON A HIGHWAY." NOT FOR SALE IN CALIFORNIA AND NEW YORK.