New Mustang 4.6L Twin Turbo Headers.  Designed to fit 2 valve 4.6L engines.
Custom built headers with twin 56MM turbos made 810 RWHP on 2004 Saleen Mustang.


Stainless Steel
Mandrel Bent
Beautiful TIG welds
2.5" V band flange

Forward Facing 
16 gauge Primaries
I try my best to ship within 24 hours.  Email me if you have questions about anything.  Thanks for looking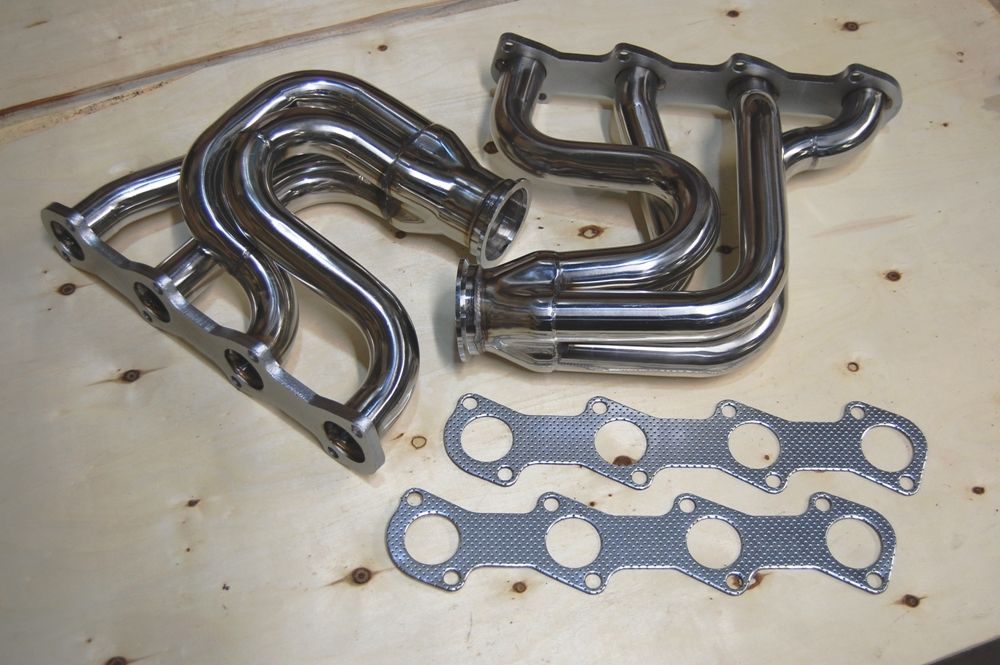 "LEGAL IN CALIFORNIA ONLY FOR RACING VEHICLES THAT MAY NEVER BE USED, OR REGISTERED OR LICENSED FOR USE, UPON A HIGHWAY." NOT FOR SALE IN CALIFORNIA AND NEW YORK.