2011-2014 Mustang GT 5.0L / 5.4L Axle-back

Fits all v8 models, automatic or manual trans

Expect better throttle response, improved MPG, more hp, more tq, and of course, AMAZING sound.

Includes stainless steel tips and clamps.  Can be installed easily by yourself at home.  We strongly recommend welding the tips after placing them exactly where you want them in relation to the rear bumper.

Note:  Some base models or v6 models my require slight modification to the rear bumper panel or a different panel for this dual exhaust.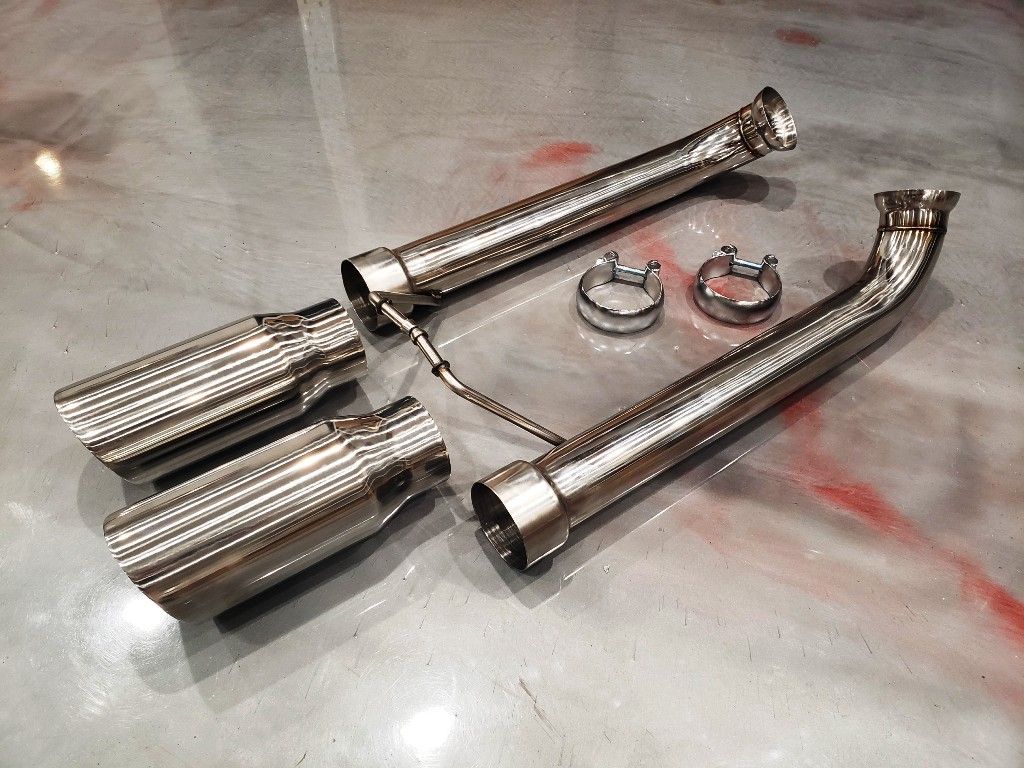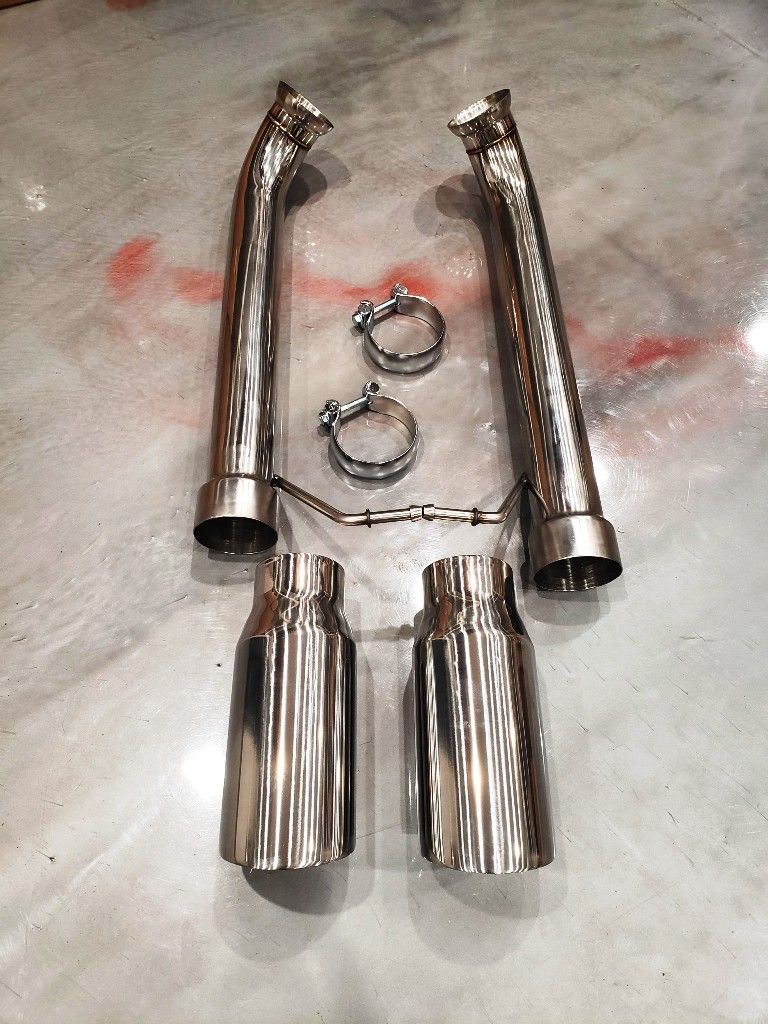 Any questions, please ask!
"LEGAL IN CALIFORNIA ONLY FOR RACING VEHICLES THAT MAY NEVER BE USED, OR REGISTERED OR LICENSED FOR USE, UPON A HIGHWAY." NOT FOR SALE IN CALIFORNIA AND NEW YORK.